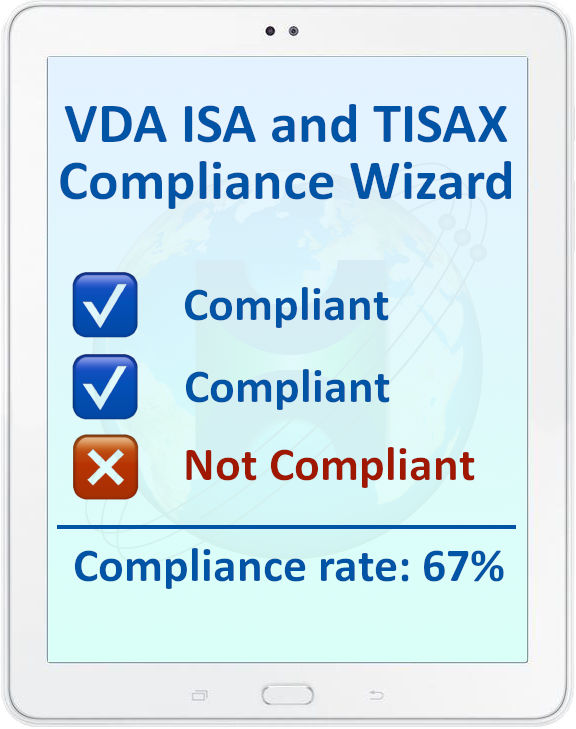 VDA ISA and ENX TISAX® Compliance Assessment Online Wizard
Spend 30 minutes to check the extent to which your company complies with the requirements of VDA ISA standard and ENX TISAX® mechanism.
Our online wizard allows you to check quickly and conveniently the state of your organization's information security and also the degree to which your organization complies with VDA ISA (currently version 4.1.1).
Our online wizard is a shortened adaptation of the standard. It includes only the "must" provisions. Provisions "should", "may" and additional lists of criteria are excluded for simplification. Also, some items have been paraphrased to facilitate the understanding under the conditions of limited context.
This compliance questionnaire (self-assessment checklist) should be filled in by the manager responsible for the information security of your organization. If such a role in your organization is not defined, then the head of your organization.
How we help our customers to implement VDA ISA and ENX TISAX®.
Who we are, what we do and what offer.