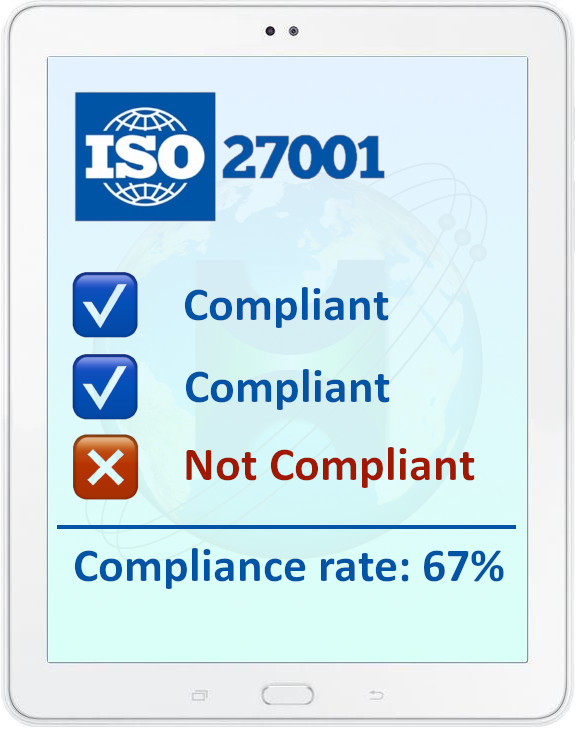 ISO 27001 Compliance Assessment Online Wizard
Spend 10 minutes to check the extent to which your company complies with the standard, and what is still needed to achieve full compliance
Our online wizard allows you to check quickly and conveniently the degree to which your organization meets the international standard for information security management ISO 27001:2022.
You can also find out how much time you need to come up to standard.
Unlike a long security audit, you will spend only a few minutes to assess the status of your Information Security Management System (ISMS) and how long it would take you to get your official certificate of ISO 27001 compliance.
This compliance questionnaire (self-assessment checklist) should be filled in by the manager responsible for information security at your organization. If there is no such position in your company, then it should be the head of the organization.
How we help our customers to implement ISO 27001.
Who we are, what we do and what offer.